Step 1: PLANNING MY LEARNING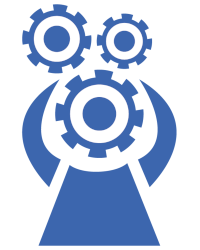 Planning my learning is about creating a personalised learning plan and focusing on locating and developing learning strategies.
Here the dimensions in focus are especially:

SELF-AWARENESS
What am I able to do?
What do I need to get better at?

GOAL SETTING & PLANNING
What learning would I like to achieve?
Setting my learning goals
Planning my self-learning agenda

INITIATIVE & OWNERSHIP
Understanding my learning limitations & possibilities
Taking responsibility for my own learning
Finding driving questions and analogies
Seeking input from others

ENGAGEMENT & MANAGEMENT
Understanding my learning strategies and how they affect my learning
Select & seek out resources available to me
Check my own progress
The focus will also be to find out where the mentees' strengths and weaknesses are in relation to their language level and setting achievable learning goals. Once the goals are in place, it will be time to focus on the strategies that they can use, as well as to be aware of limitations and possibilities.
In order to plan and organise learning goals, the mentees need to find out which level they are currently at and also to gain insights into which categories of language learning they need to focus on ameliorating.