STEP 4: MONITORING MY PROGRESS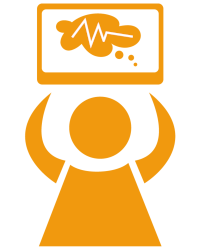 LET'S TAKE A STEP BACK AND CHECK YOUR PROGRESS
Once you have been out doing your learning, you will need to stop and check how you're getting on.
After completing the planned set of tasks, you will want to take a retrospective look at your experiences to understand where you were successful and where you could make adjustments.

SELF-AWARENESS
What am I able to do now?
What do I still need to get better at?

INITIATIVE & OWNERSHIP
Understanding my limitations, my possibilities
Taking responsibility for my own learning
Finding driving questions and analogies
Seeking input from others

ENGAGEMENT & MANAGEMENT
Understanding my learning strategies and how they affect my learning
Select & seek out resources available to me
Check my own progress

MONITORING & ADAPTING
How did my approach change what I did?
Work on tasks with encouragement from others
Adapting what I do for future learning
This step helps you keep track of what you are doing and how you feel and to self-evaluate and regulate based on this. This step develops your awareness about your learning, so you can adapt and adjust your strategies along the way. As you become acquainted with the processes, self-monitoring becomes more and more internalised, and something you start doing automatically. Once you have completed this step, you can go back to step 1 and create a new set of challenges.