BE YOUR OWN SUCCESS STORY
ACHIEVE YOUR DREAM CAREER BY IMPROVING YOUR LANGUAGE SKILLS AND UNDERSTANDING HOW YOU CAN BECOME AN EFFICIENT LEARNER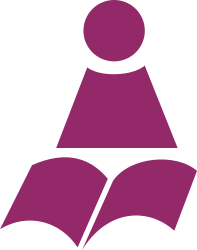 These tools will help you to:
break down the language barriers that may stand in the way of your further education by independently developing your language skills
gain insight into who you are, what you dream of achieving, and how you can get there
set your own learning goals and achieve them
This platform will help you become a good language learner. If you already have some basic language skills in a language that is not your mother tongue, and you would like the opportunity to become more self-directed in your learning, then this platform is for you.
This Learn-to-Learn Languages platform will help you to develop the competencies that will enable you to further expand your foreign language skills, as well as help you become a self-directed learner in educational settings.
This toolkit will help you develop the following things, which will support you in your language learning:

SELF-AWARENESS
What am I able to do?
What do I need to get better at?

GOAL SETTING & PLANNING
What learning would I like to achieve?
Setting my learning goals
Planning my self-learning agenda

INITIATIVE & OWNERSHIP
Understanding my learning limitations & possibilities
Taking responsibility for my own learning
Finding driving questions and analogies
Seeking input from others

ENGAGEMENT & MANAGEMENT
Understanding my learning strategies and how they affect my learning
Select & seek out resources available to me
Check my own progress

MONITORING & ADAPTING
How did my approach change what I did?
Work on tasks with encouragement from others
Adapting what I do for future learning
The toolkit is divided into 4 steps that you will be able to follow:
These steps have been designed to help you become self-directed in learning contexts that do not involve a teacher and a classroom, including if you have little prior experience with managing your own learning strategies.